Zaha Hadid's Heydar Aliyev Cultural Centre: Turning a Vision into Reality
a mixed-use venue featuring a conference hall, library, and museum, is scheduled to open in September 2011 in the city of Baku, Azerbaijan.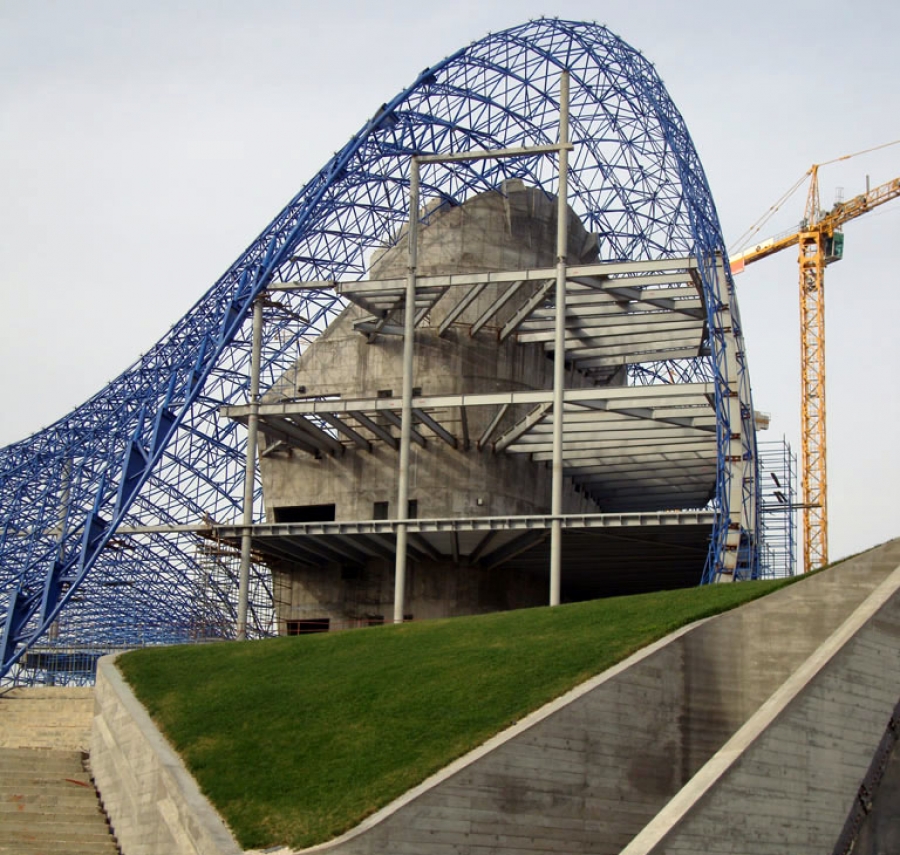 The Setting
The Heydar Aliyev Cultural Centre is one of many buildings that will be erected in Azerbaijan this year, and it is one of several projects exhibiting progressive design elements and cutting-edge engineering solutions.
The ambitious yet expressive nature of these new structures represents a move away from the country's Soviet-dominated past and toward a national identity. The cultural centre, named in honor of the late Heydar Aliyev, National Leader of Azerbaijan, is located close to the city center. It is part of a larger redevelopment area and is expected to be a bellwether of the city's intellectual and cultural life.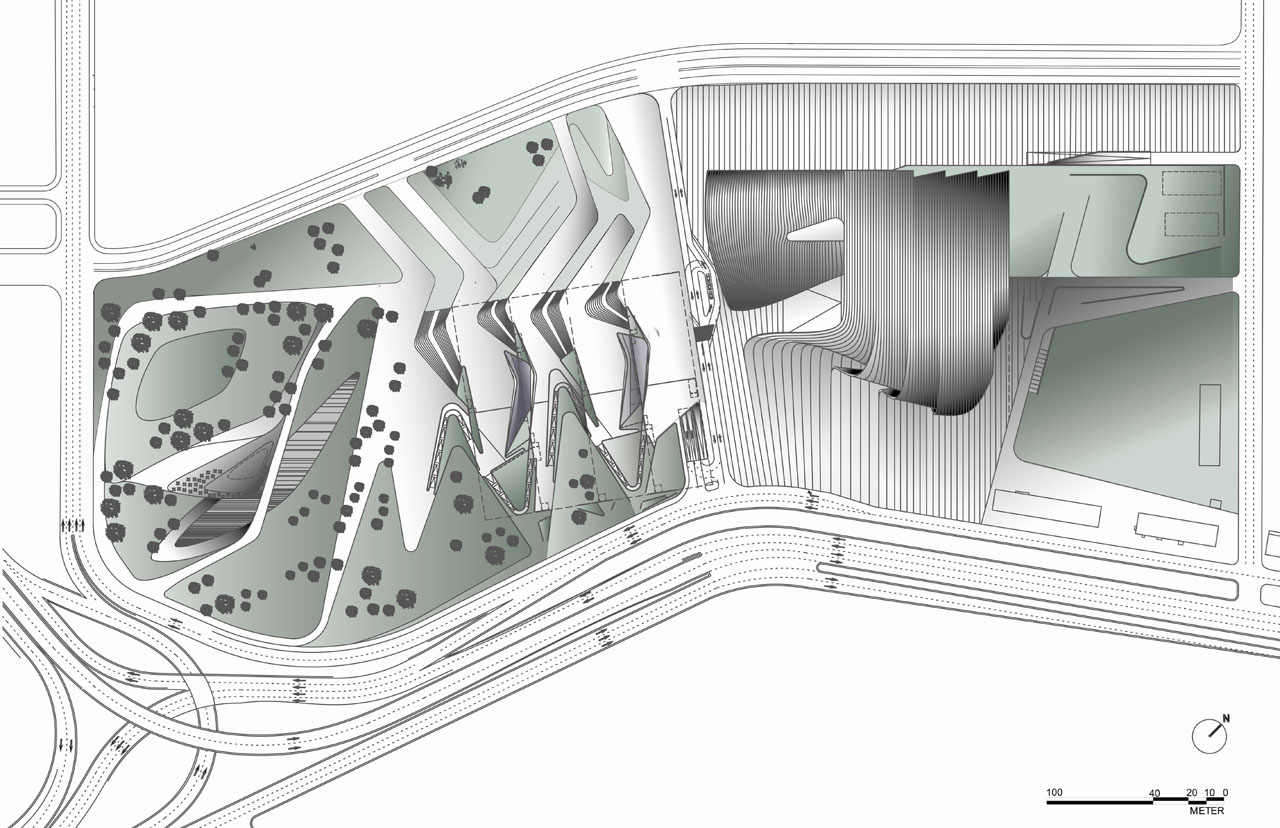 The Vision
Zaha Hadid Architects created a building form that appears to emerge from the topography. The skin of the building – a single curving surface – rises, undulates, and wraps inward at its base to completely envelop the building's various volumes. The curved surface allows a freedom of form that can simultaneously differentiate and unite the Heydar Aliyev Cultural Centre's three distinct programmatic elements. Its inward curl is formed into stairways and ramps that connect the lower floors to mezzanine levels; other circulation paths also emanate from the curves of the building envelope. An elevated bridge connects the library to the conference hall.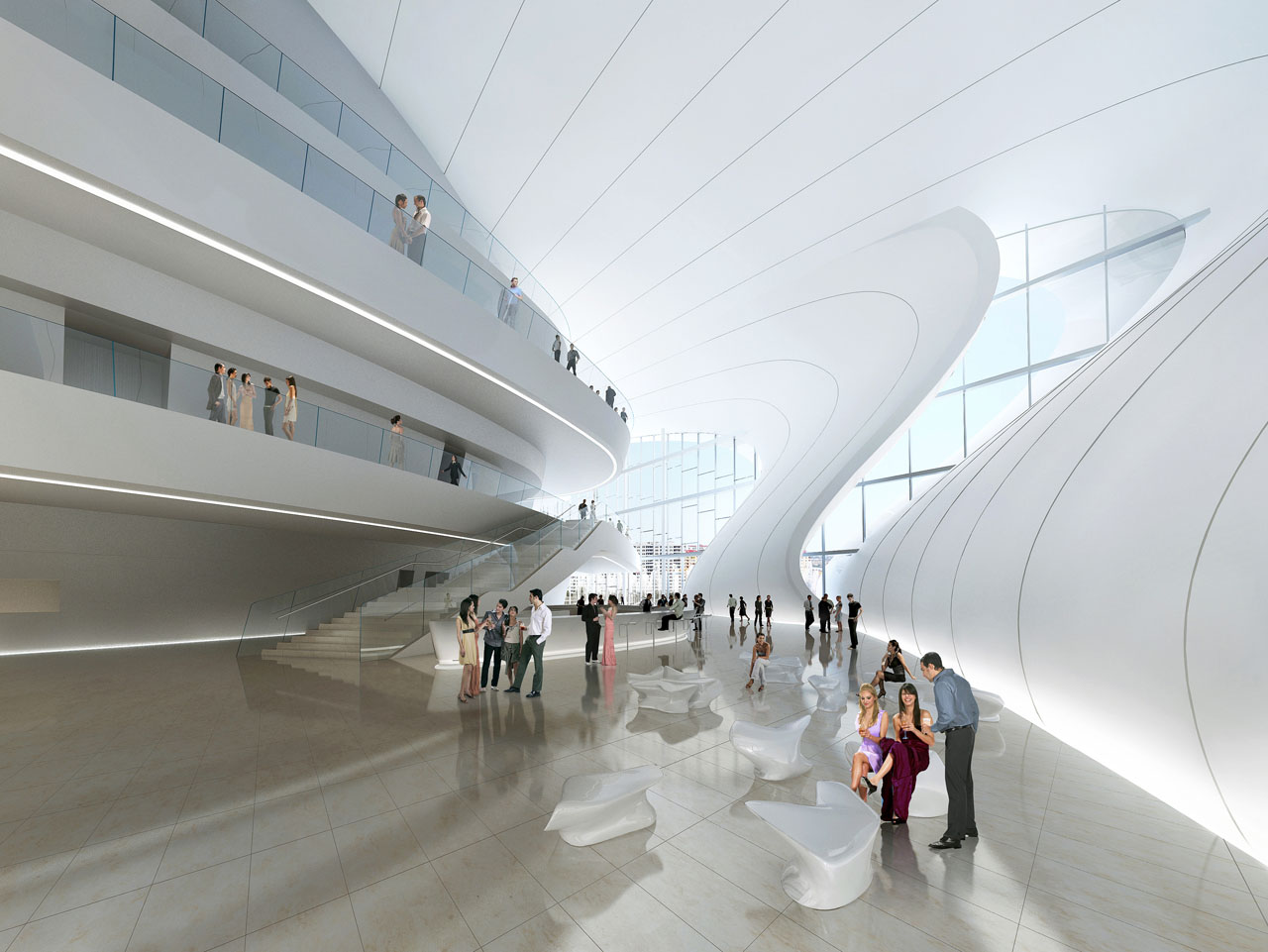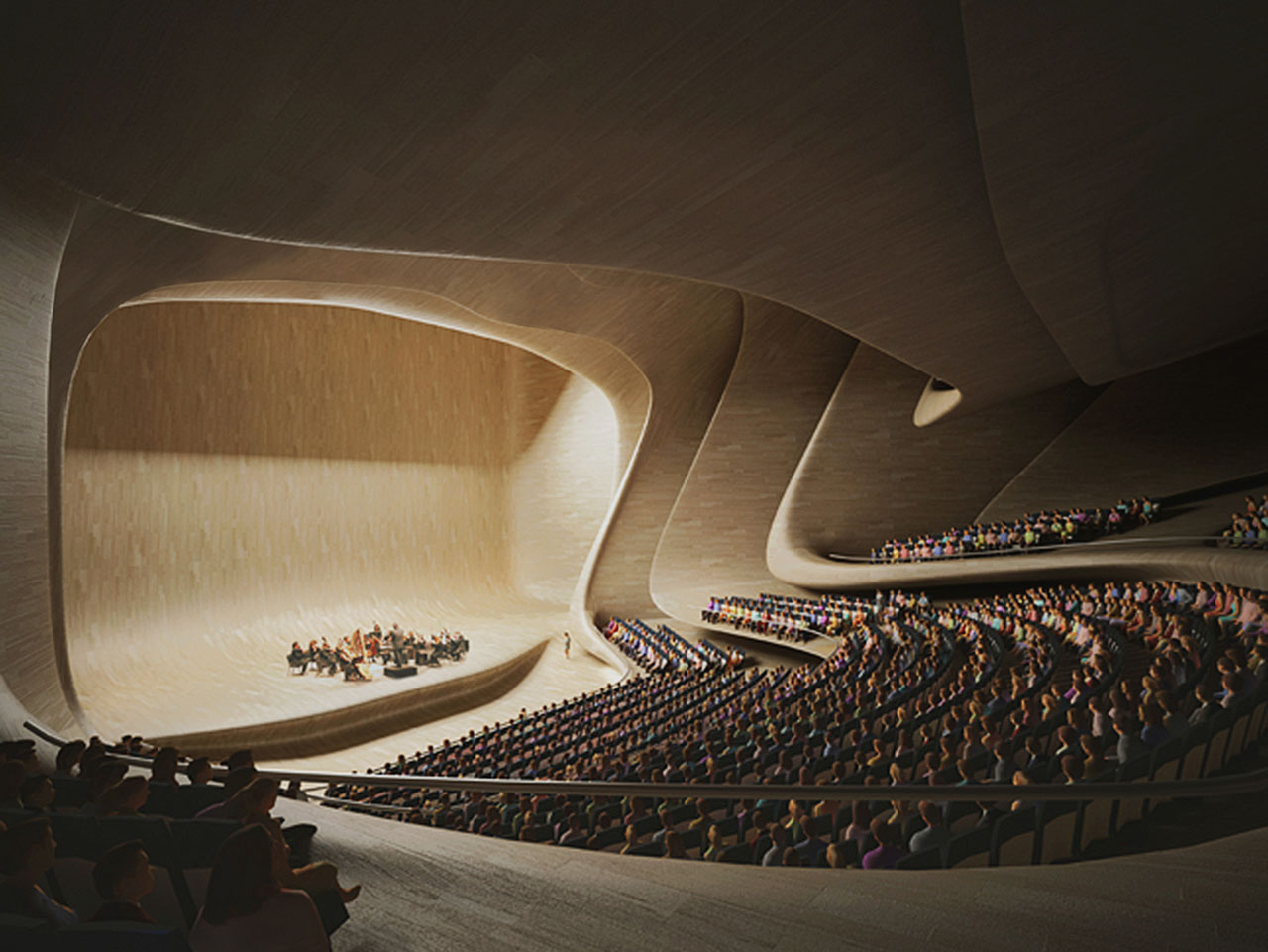 "It is difficult in general to build something that extraordinary in a remote country where even very basic tools must be imported sometimes." Thomas Winterstetter, Werner Sobek
The Heydar Aliyev Cultural Centre's conference hall contains three auditoriums. In order to accommodate the necessary inclined seating, this portion of the building protrudes into the cultural plaza. Here the mass of the structure undulates away from the wave-like peaks that define the other two zones of structure; at its edges it flows down to the walking surface of the plaza.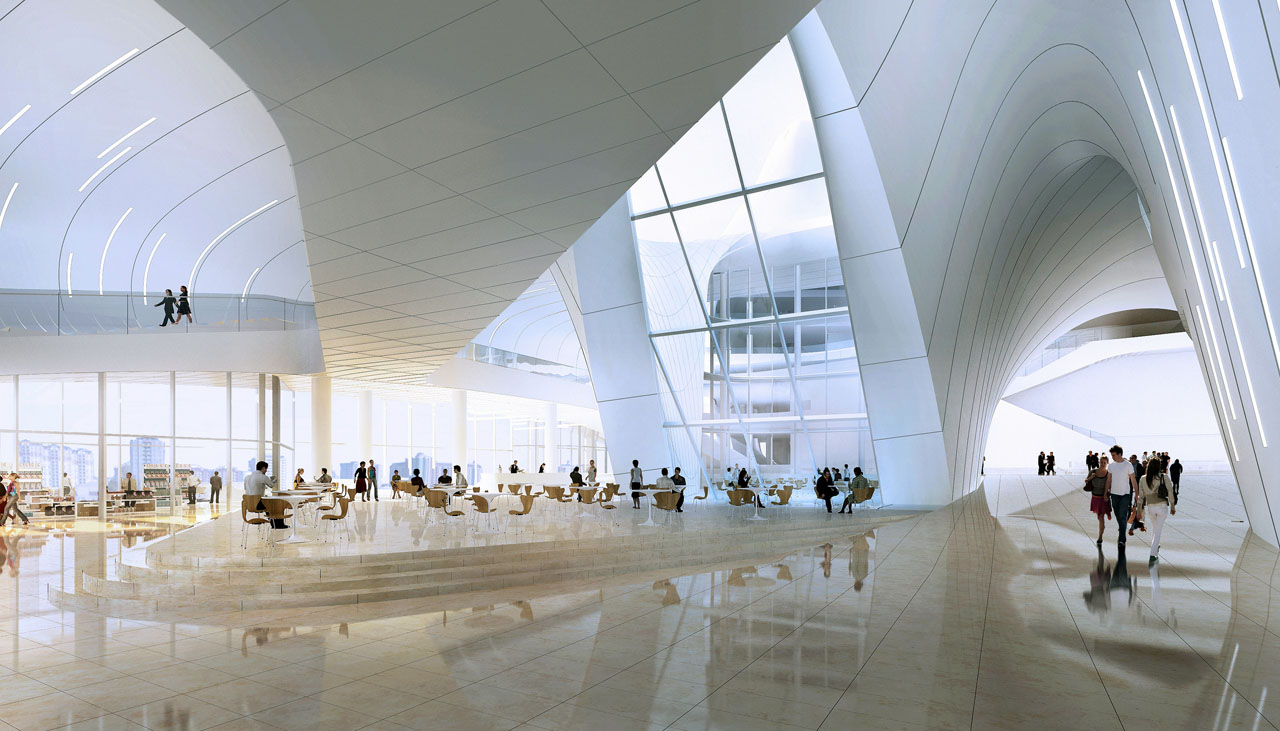 Dr. EMAD HANI ISMAEEL
Ph.D. in Technologies for the Exploitation
of the Cultural Heritage .
Senior Lecturer in the Dept. of Architecture
College of Engineering , University of Mosul
Mosul - Iraq .
Tel : +964 (0)770 164 93 74